Ask an Expert
It's no secret that the channel landscape is a tricky one to define. Luckily, our team of experts is here to answer those burning questions, and help deliver the best solution.
Submit your burning channel questions using the form on this page. Our team reviews ALL the questions and selects a few each month to answer in our Talking Channel Blog. When you submit your question, be sure to check the box to subscribe so you don't miss out on the response.
Our subject matter experts...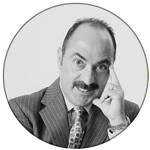 About Claudio Ayub, Perks WW Chief Strategy Officer
Claudio Ayub is a loyalty marketing expert with broad knowledge in strategy development, market management, and channel sales planning. With over 20 years experience, he is a management strategist with cross-functional expertise in business, finance, sales and marketing, strategic planning, and customer relationship management; an area he has excelled at by executing complex CRM implementations, customizations, and business process re-engineering for CRM applications. He keeps current with changes in technology and is passionate about the business implications of new technology. Claudio is an avid social media user and early adopter of social CRM.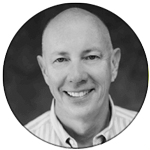 About Craig DeWolf, Perks WW VP, Marketing Enablement
Craig DeWolf has over 30 years of channel program and trade marketing experience spanning a variety of industries and distribution models including technology and consumer product companies. As Vice President, Marketing Enablement he provides a unique multi-industry perspective gleaned from a background working across agency, supplier, and vendor/manufacturer roles. Craig has engaged with key business partners and worked with a variety of clients on both channel and trade strategies and programs, including: AT&T, Apple, Avaya, Bridgestone Goodrich, Canon USA, Hewlett-Packard, Kraft, Oracle, Panasonic, Timex, and Xerox. Immediately before joining Perks Worldwide, Craig held senior roles at Hawk Incentives, Hawkeye Channel, and CCI—a work history that shows his deep understanding of the channel space.