It's all about the experience.
Poor user experience is a big reason partners drop out of channel engagement programs. To attract and maintain partners your channel partner programs must deliver an experience that is customized, targeted, and easy to use. In other words, you've got to give them a partner-centric partner experience.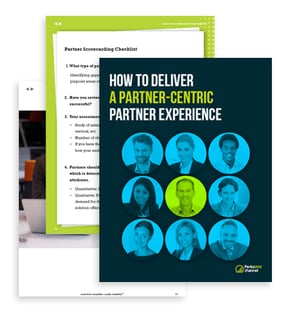 So, how do you make that happen? In this eBook we offer insights, how-tos, and checklists on the six tenets of a channel partner program designed with the partner experience in mind.
Partner score-carding
Buyer and partner journey models
Channel data management
Personalization
Gamification
Program design