Well-designed Employee Referral Programs help you "double down" on Employee Engagement. You are both engaging your workforce while enlisting them to attract new talent. So, what makes an Employee Referral Program successful?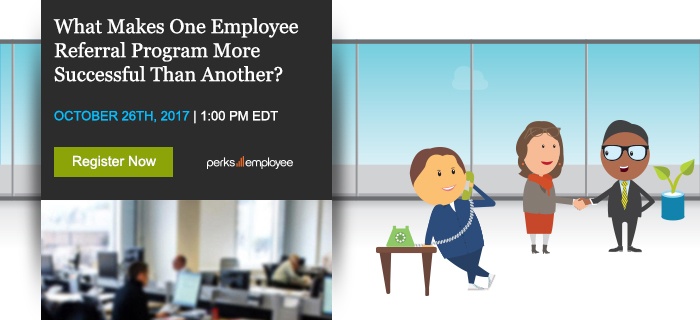 A thriving Employee Referral Program should exist within the overall framework of Employee Engagement. Retention is one of the strongest arguments for Employee Referral Program within your overall talent strategy. The gap between retention rates of referred hires vs. non-referred is not only strong during the beginning years, but accelerates in successive years.
Join Deb Broderson, Perks CMO, and Sreesh Reddy, Perks Employee Referral SME as they offer insights into how social recruiting, dashboards and analytics and recognition as part of the referral process will help make your Employee Referral program a success.